America's Workforce – Empowering All
Reflecting a commitment to a robust and competitive American labor force, the 2018 National Disability Employment Awareness Month  (NDEAM) theme is "America's Workforce – Empowering All!" Observed each October, NDEAM celebrates the contributions of workers with disabilities and educates about the value of a workforce inclusive of their skills and talents.
The Philadelphia "Employment 1st, Employment NOW!" Steering Committee is once again celebrating this event with a month of employment success stories. Each day we will be posting another success story about someone who is contributing to their community through employment. For those who have requested to receive our employment announcements, you will receive the link to the story in your mailbox. We invite you to join us as we celebrate the successes of people with disabilities working in our communities!
Making the Right Choice for You!
October 7 – Lisa F.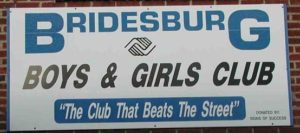 Lisa F. works at the Bridesburg Boys and Girls Club in her neighborhood. She has worked here for over 15 years, assisting with cleaning and helping with prep work in their daycare. Lisa works independently, taking public transportation or walking to work when weather permits. She takes pride in her work accomplishments at Bridesburg and values her work there, as evidenced in her recent decision to decline another opportunity which conflicted with her work schedule. Lisa truly values the relationships that she has built with her co-workers, and knows they depend on her. She feels she made the right choice, and wears a smile to work every day.
 – submitted by Quality Progressions